Here I am at Your service, O Allah, here I am. You have no partner, here I am. You alone deserve all praise and gratitude. To You belongs all favours, blessings and sovereignty and You have no partner.

Do you know The Meaning of Talbiyah?
-----------------------------------------------------------------------------------
Makkah today

Take necessary provisions with you for the Hajj journey, but the best provision is right conduct.
[Al-Baqarah:197]
A blessed pilgrimage is better than this world and all it contains. The reward is Paradise. Speaking well and feeding the poor make the pilgrimage blessed.

Muslims should perform the Hajj pilgrimage as soon as they are able as no one knows what lies ahead. [Ahmad, Ibn Majah, Abu Dawud]

Take from me your Hajj rites. [Muslim]

Pilgrims are the visitors of Allah. If they ask Him, He gives what they ask. If they seek His forgiveness, He forgives them. [Ibn Majah]

He who makes Pilgrimage to The House - avoiding indecent and immoral behaviour - emerges from his sins like a newborn baby. [Ibn Majah]

---------------------------------------------------

We are all travellers on the same journey - but some travellers have better road maps!
[ Wisdom ]

To buy "Jewels in The Koran" online, click here.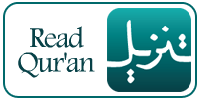 ------------------------------------------------------
Cable Car Systems for Makkah
The Saudi government plans to set up 12 cable car systems linking Kudai, Rusaifa and Taneem with the Grand Mosque in Makkah to facilitate transportation of pilgrims and reduce traffic congestion. Makkah's Umm Al-Qura University is working with the Transport and Crowd Management Centre in Toronto University to develop the system.
Hajj and Blackberry
Asgatech has developed a BlackBerry smartphone app that provides a range of tools to help Hajj and Umrah pilgrims. The app, available on BlackBerry App World, comes with support for six different languages; Arabic, English, Turkish, Farsi, Urdu and Bahasa.
Plastic card keys

If staying in a hotel that uses thin plastic card key to enter your room, do not put it in the same pocket where you keep your mobile. It may get deactivated and you have to go the reception to have it reactivated.